(TOOL ONLY – DOES NOT INCLUDE CUPS)
The BackSet is a companion product to the QuickSet and is used as a setting aid for back glass installs.
BackSet features:
Improves sets for vertical installs
Secures back glass to frame after setting
Affordable and easy to install and remove after setting
If you're looking for the BackSet tool with B Cups, find it here: https://vd-k.tools/product/backset-w-b-cups/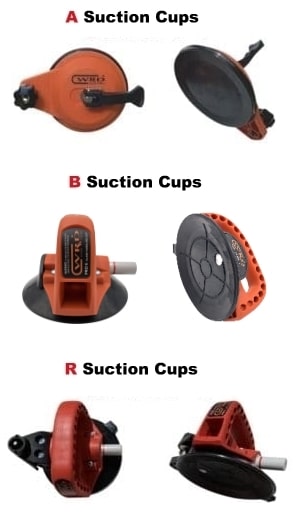 What is the difference between the B and R cups?
The B cup is the Basic cup that does not have the winding spool accessory for the fiber line used in a fiber-line cutout.
The R Cup does include the winding spool for the fiber line.